Latest News & Events at VAN Ltd.
AP Biodiversity Board Proceedings
AP Biodiversity Board Proceedings

[13th October 2009]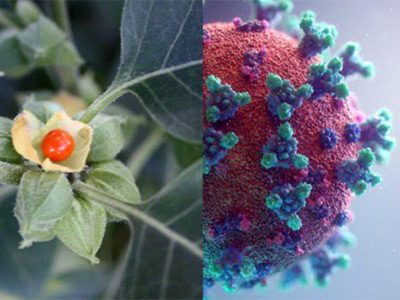 Ashwagandha as Covid-19 warrior? IIT Delhi study says yes!
Ashwagandha as Covid-19 warrior? IIT Delhi study says yes!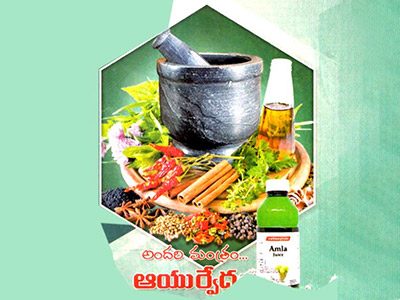 Recent Trends in Ayurveda
Recent Trends in Ayurveda.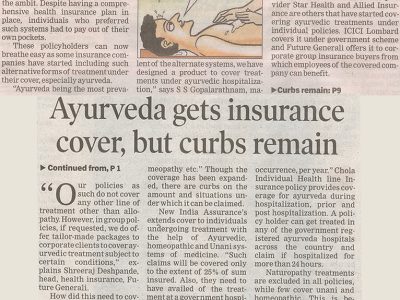 Ayurveda Gets Mediclaim Cover
Ayurveda gets mediclaim cover New India Assurance's extends cover to individuals undergoing treatment with the help of Ayurvedic, homeopathic and Unani systems of medicine. "Such claims will be covered only to the extent of 25% of sum insured. Also, they need to have availed of the treatment at a government hospital to be eligible for the claim," informs Segar Sampathkumar, deputy general manager, New India Assurance.

[Times of India | 22.07.2011]
Modern Production Honoring Ancient Ayurvedic Traditions Attracts Global Interest
Maintaining quality & quantity in the modern ways of production by following the procedures, ways & ratios of ancient books with ayurvedic traditions. As the response is tremendous, not only Indian companies but also multinational allopathic companies are ready to manufacture ayurvedic medicines.

[India Today | 06.10.2009]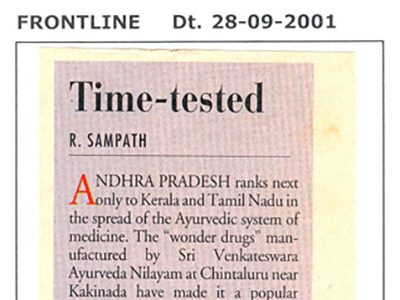 Strict Quality Adherence & Expansive Presence of The Nilayam in AP & Tamilnadu
The stipulations of the Central Council of Research in Ayurveda and Siddha Medicines are strictly adhered to the Nilayam and "there is absolutely no compromise on quality" in the manufacturing of drugs. Every ingredient is tested for possible bacteria and alkaloid content. The Nilayam has 190 outlets spread over Andhra Pradesh and Tamil Nadu.

[Frontline | 28.09.2001]
V A N Ltd.: Upholding Excellence in Ayurveda through Quality & Purity
With quality, purity and cleanliness as its USP in manufacture of ayurvedic medicines, V A N Ltd. has carved out a niche for itself in the world of Ayurveda pharmacy, said V A N Ltd. Chairman and Managing Director Dr. D.V. Srirama Murthy.

[Indian Express | Sept. 2004]
Discover the Power of Ayurveda for Optimal Health and Well-being
Unlock Ancient Wisdom for Modern Healing with Vanchintaluru's Authentic Ayurvedic Solutions.